News & Opinion about Electric Bike
Electric Bike Vs. Electric Trike: Which Is Right For You?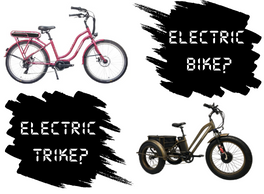 Want to make commuting fun? Get more exercise? Spend less on transportation? Reduce your impact on the environment? There are many great reasons to get an electric assist bike or trike. Question is, which one do you go with? We outline some key differences in this blog.
Read more About Electric Bike Vs. Electric Trike: Which Is Right For You? →
---